Our Customers
RIZN Ink is a proud supporter of local businesses across the Arlington, Texas area and that will never change. Our founder Rob was born and raised here so this city has a deep personal meaning to him. Since our start in 2011 we have grown to work with lots of companies and organizations across Dallas Fort Worth and all across the country. Unlike other custom t-shirt companies that take a more transactional approach to t-shirt design, our team is committed to working alongside you to ensure your ultimate vision comes out just as you hoped for. RIZN Ink's designers and customer service reps work with you through the whole process, acting as a consultant to ensure that you are getting the right design, on the right garment, with the best print application.

With 12 plus years in the industry, you might call us experts in custom t-shirt designs. From picking out the right style of shirt that will make everyone look and feel good, to ensuring that the material is up to the challenge of whatever you throw at it. Whether that is a garment that has moisture-wicking technology to ensure that you stay cool on the golf course or soft shirts that fit just right and are made to sell fast with an in-your face design using your touring band's logo.

When it comes to design, we can take your logo or brand colors and bring them to life with custom creations from our art team. We can also build from scratch or work off of something you have already created to ensure it is print ready. We use laser lights on press to make sure that the placement is perfect and printing stays consistent. By working with our customers for approval through print ready mock ups, we can ensure every shirt makes the wearer feel and perform at their very best.
---
Industries We Serve
---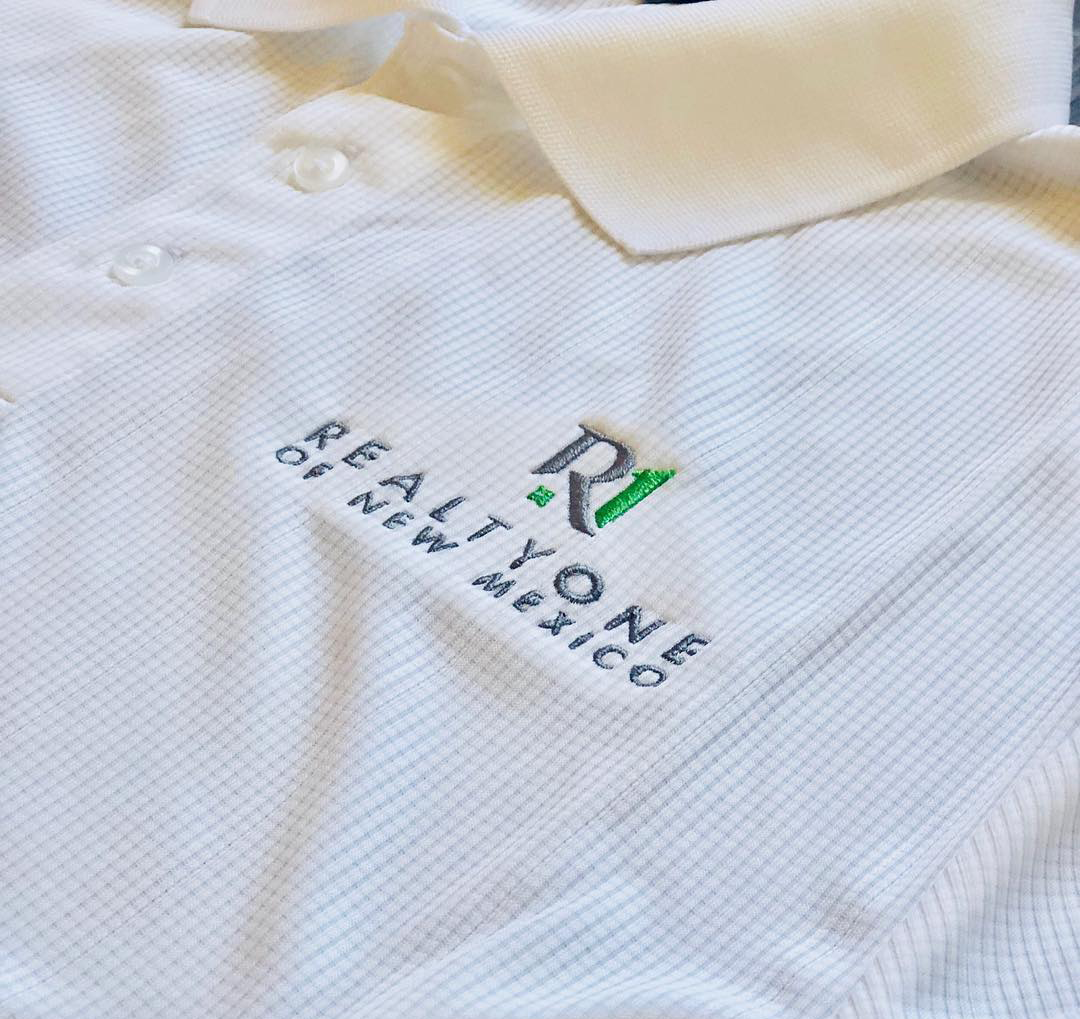 Small Businesses
Create a sense of loyalty and unity with RIZN Ink's custom t-shirt and apparel designs for small businesses. Whether you are looking for a custom t-shirt to show off your company's brand at a conference or to create a fun t-shirt for a team-building event, we can bring your ideas to life. Not sure what you are looking for? No problem! We work alongside you to learn about your business so we can create a custom design that your employees and customers will both be proud to wear. We have had the pleasure of partnering with non profits, plumbing companies, real estate offices, and electric companies to name a few. If you are getting gear for the first time, it's likely that we will have some solid recommendations for your business or industry.
---
Ministries
Ministries are at the heart of what we do at RIZN Ink and they are a huge contributor to how we got started back in the day. We have a pulse on the brands, styles, and designs that go hand in hand with youth conferences, women's conferences, pk retreats, disciple now weekends and of course summer camps. Your church body will feel the overwhelming love coming from our high-quality gear, and your ministry's logo will be a testament to the great things that God is doing through your congregation. Contact us today to get started on creating a professional design for any mission trip, fundraiser, youth group, or ministry outreach event.
---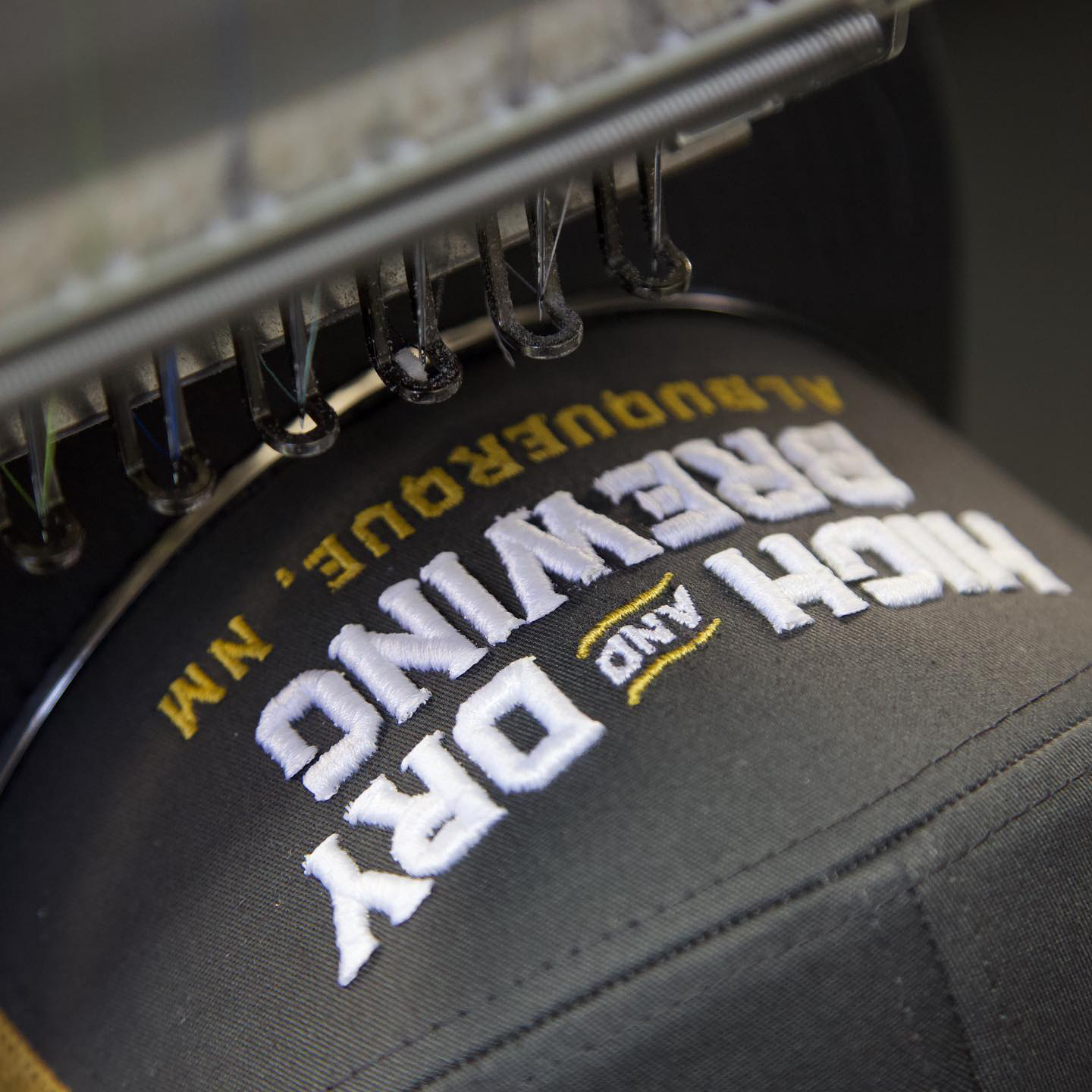 Craft Breweries
You worked hard to bring your brewery to life. You painstakingly developed flavors, designed the building's set-up, and got an excellent staff that not only exemplifies your brand's mission but also is passionate about your beer. Allow your team or your loyal customers to show off their love for your craft beer with custom apparel from RIZN Ink. Our team personifies that pride in a unique design that makes your brewery's logo or colors pop. We make the gear, you drink the beer.

When your team and your brewery are constantly putting their best foot forward, you can do the same by investing in custom apparel that is guaranteed high quality and that your employees and guests will be begging to wear year round.
---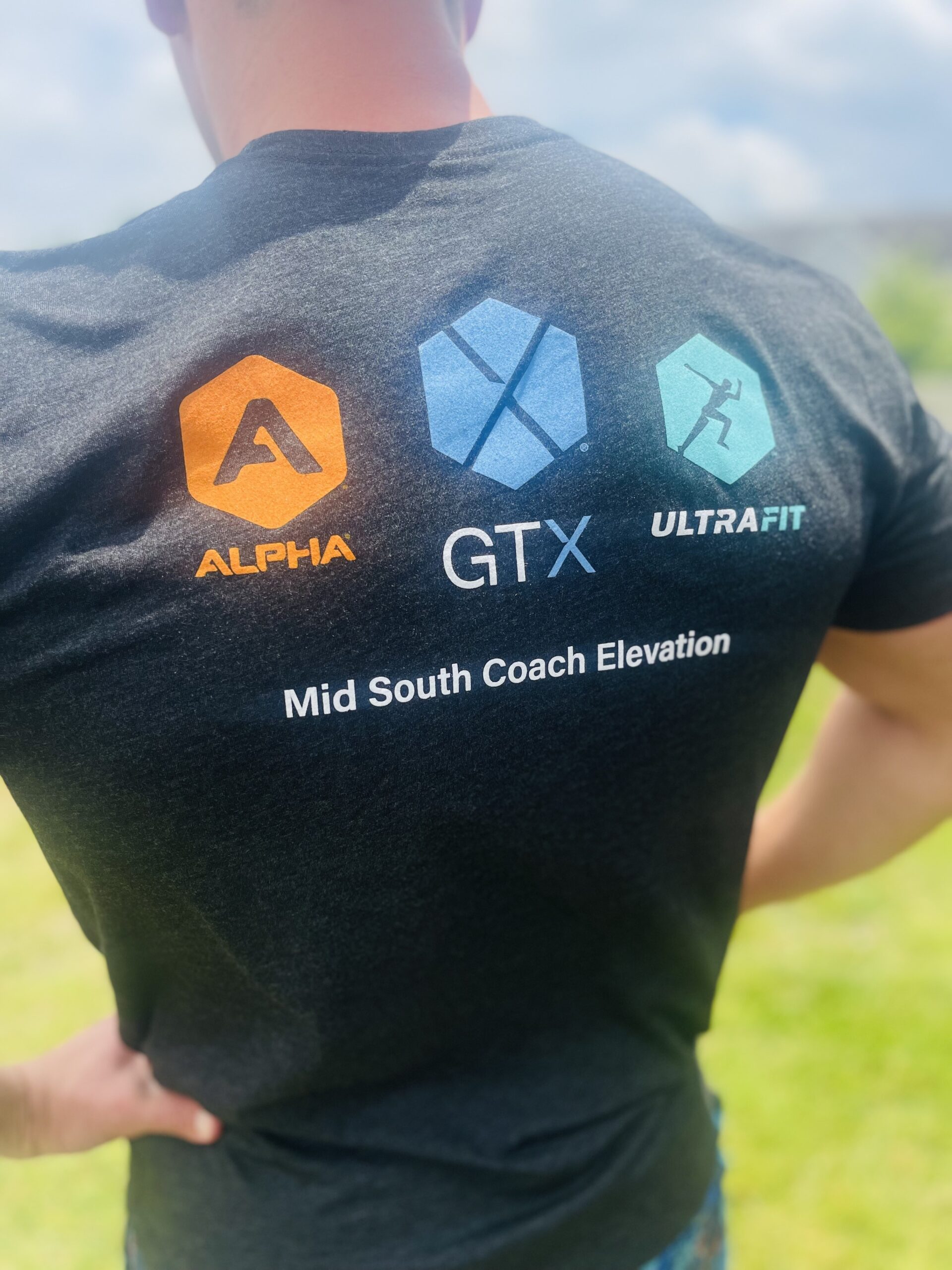 Gyms
Gyms are designed to give people a haven to train their bodies, but with a great workout comes a significant amount of sweat. Not only will the colors and designs on our custom tees stay vibrant, but your gym's logo will look fresh when it's properly set up by our graphic design team. We have great athleisure options to embellish on for tees, tanks, leggings, joggers, sports bras, hoodies, and hats. Give away these shirts at your next promotional event, or allow your employees to work in the ultimate comfort and invest in your custom gym apparel today.
---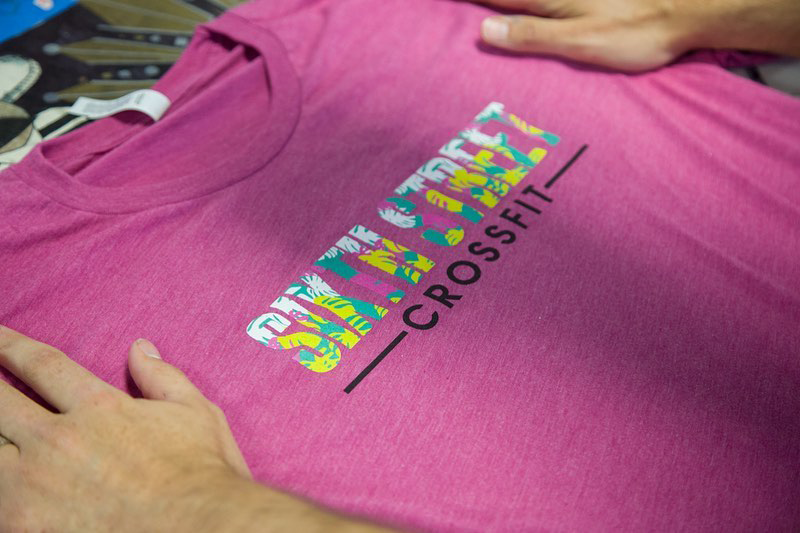 CrossFit
CrossFit has revolutionized the way individuals think about health. With custom workouts that allow individuals to improve muscle tone, aid in healing chronic diseases, and promote better general health, this amazing industry is known for changing millions of lives. Allow your members to feel united by investing in custom apparel that will fit the needs of your community. With breathable options and triblend garments from the go to brands we know you love, you'll be fully equipped to withstand the strain of any wod, ruck, or over the top training session your coaches have put together that day. Just as you customize each workout to meet your members' goals, we customize our apparel to match the unique voice of your Crossfit box. Why give your members any old t-shirt when you can give them an incredible shirt that is custom designed at RIZN Ink?
---
Touring Bands
We are proud to say that we've experienced touring life first hand and have a vested interest in band merch. We know what the grind can look like and how imperative it is that you not only have designs that will sell, but that you have the ability to get more gear fast when inventory runs low on the road. We've got everything you need to make your listeners rush the merch booth at the end of your set list. We make all of your apparel to match the unique image of your sound and style. From wild color choices, to a design team that will help create increased visibility and flair, you cannot go wrong with the incredible team we have at RIZN Ink.
---
Custom Apparel At Your Fingertips
There may be a lot of competitors on the market when it comes to custom apparel designs, but there is only one that is proven to raise awareness for your brand's unique voice. RIZN Ink is the go-to source for all of your custom apparel. Whether you are a school group, small business, ministry, a touring band on the rise, or a craft brewery trying to reach out to locals, we got you covered. Anyone who has worn-out t-shirts rave about how comfortable they are and the quality of our apparel printing ensures that they last for years to come. Contact our team today for more information on our services or to schedule an appointment to talk shop on your next project.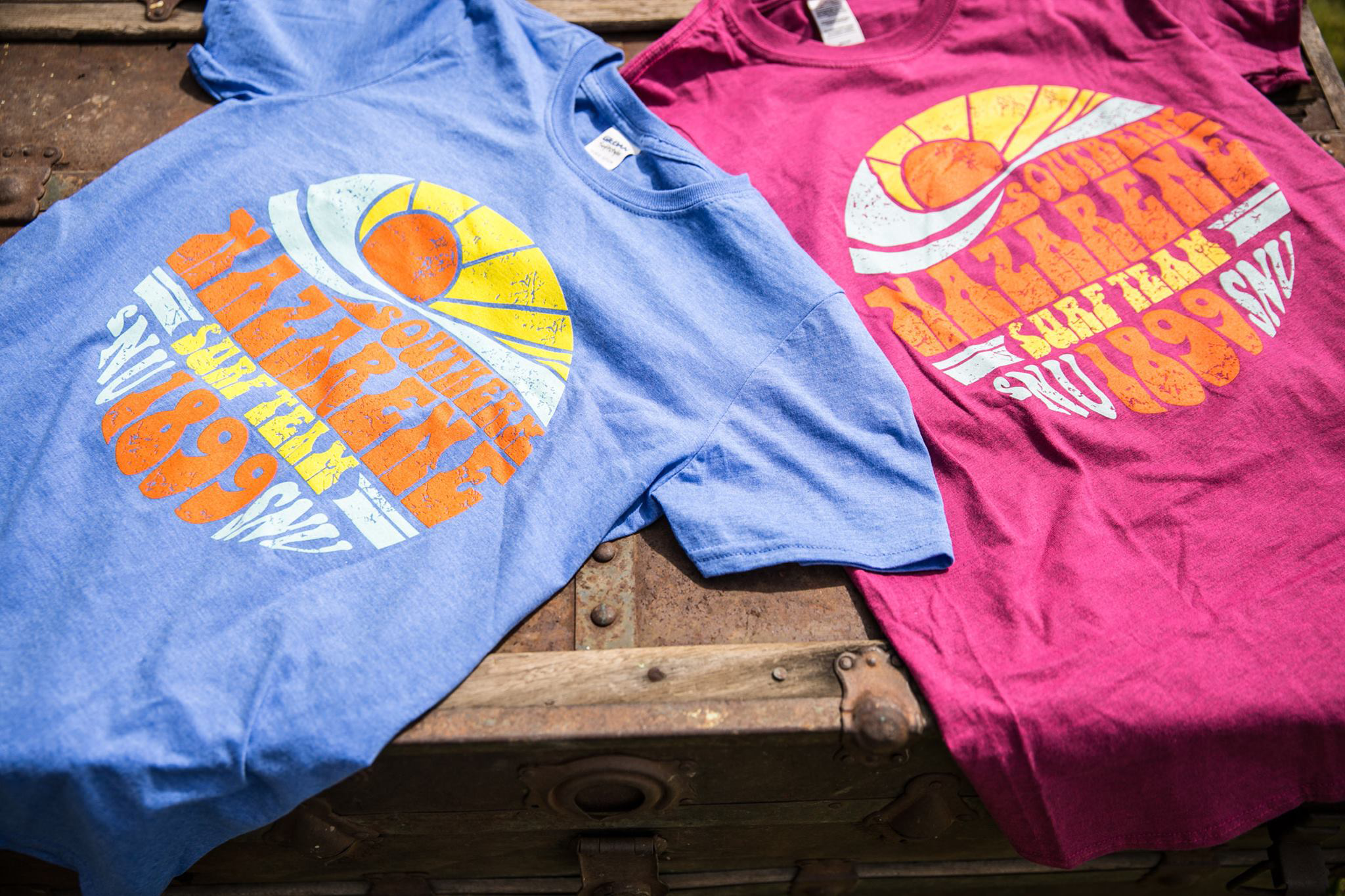 ---