CUSTOM PRINTED APPAREL IN ARLINGTON, TEXAS
Allow your fans, followers, and employees to share their stories with eye-catching custom apparel from RIZN Ink. We offer high-quality screen printing, embroidery, and custom design services centered around the mission of building your brand. Our process is relational, not transactional and we don't just create custom apparel. We craft conversation pieces.
Here are the different custom apparel pieces our team can design for you!
---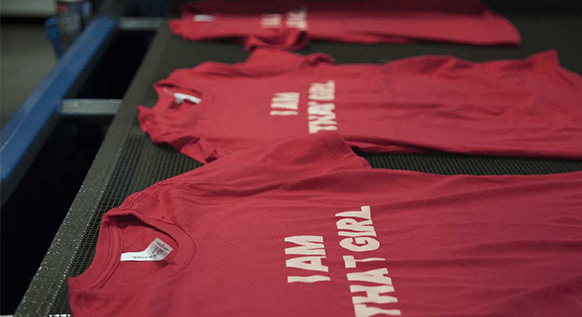 T-SHIRTS
When it comes to t-shirts, we've got all the brands and styles you need. Bella+Canvas Triblends for the gym, Next Level Apparel soft cotton tees for lounging on the weekends, heavyweight oversize tees from Shaka Wear for the new apparel line you are building, and garment or pigment dyed tees from Comfort Colors for that vintage faded old school look. Your team members, customers, or volunteers will love wearing these custom threads while spreading the story of your brand or organization.
HOODIES
Who doesn't love snuggling up in their favorite hoodie on a chilly evening? We've got great lightweight hoodies for summer beach days too. Make your organization's story the one people share at their next bonfire. If it's streetwear styles you're looking for from AS Colour, heavyweight hoodies for cooler weather from Independent Trading and Lane Seven Apparel, soft styles to prioritize comfort by Canvas, or just durable material from Carhartt for being out on a job site, we've got you covered.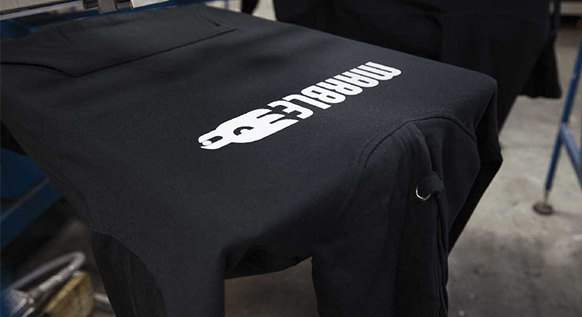 TANKS
Tank tops are a no brainer in the gym or especially in the summertime. We pull from great brands like Bella, Next Level, Alternative Apparel, and Los Angeles Apparel for the ladies. For guys and unisex styles we get options from Canvas, Next Level, and AS Colour.
LONG SLEEVES
Texas is known for its cool autumns and a few weeks of frigid temperatures in the winter. Make sure your team is ready for the colder months with stylish long-sleeve shirts that tell your brand's story. We have more options available than ever. Heavy cotton, cvc blends, and light weight triblends can be sourced to fit any need.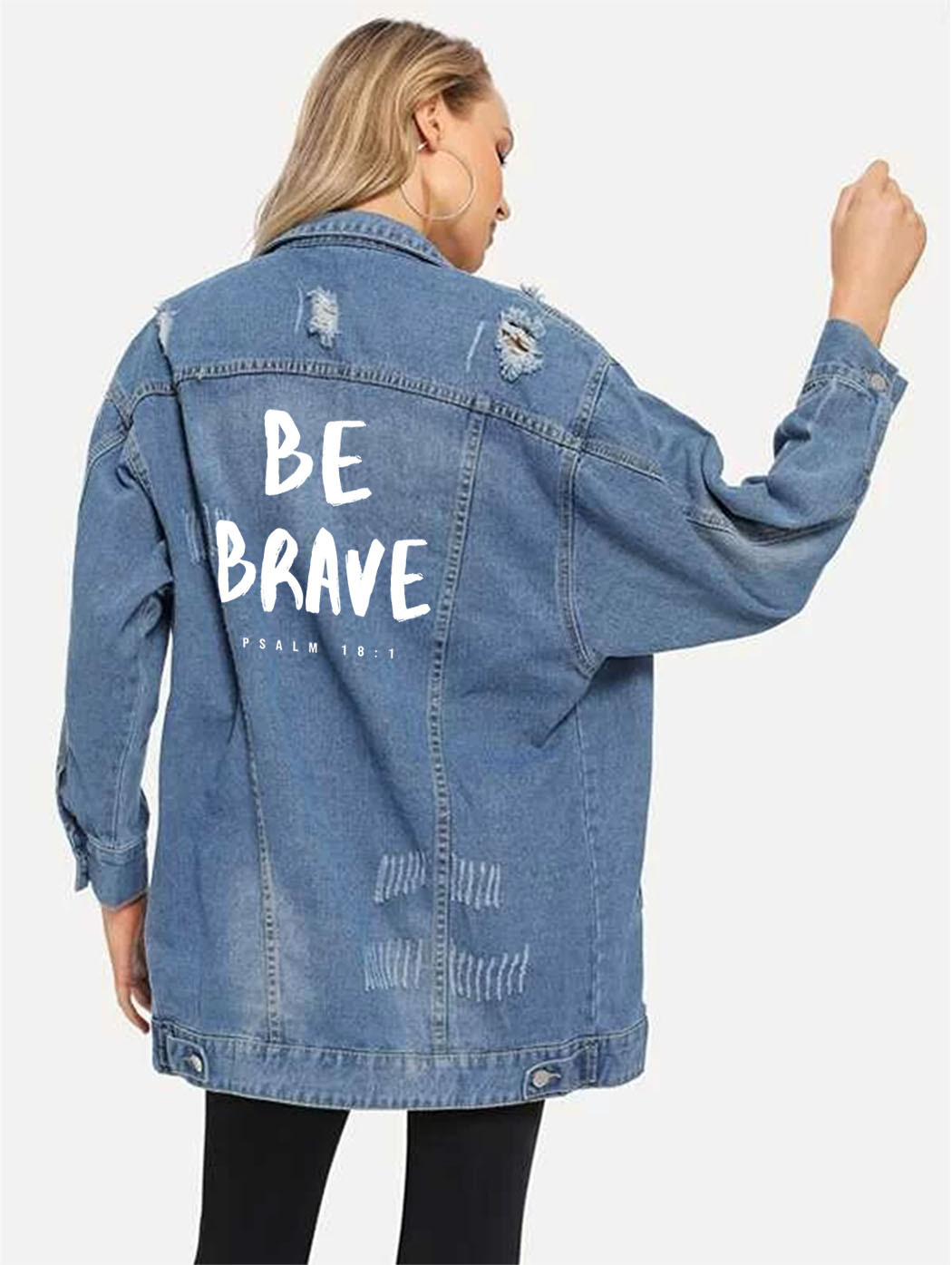 JACKETS
Whether you are a women's ministry looking to print on jean jackets for your next conference, or a national gym chain looking to embroider on jackets for your personal trainers, RIZN Ink has the looks and styles you won't find anywhere else. Our team has something for every event and occasion with options including bomber jackets from Bella+Canvas, cotton duck canvas from Carhartt, and windbreakers from Independent or Champion.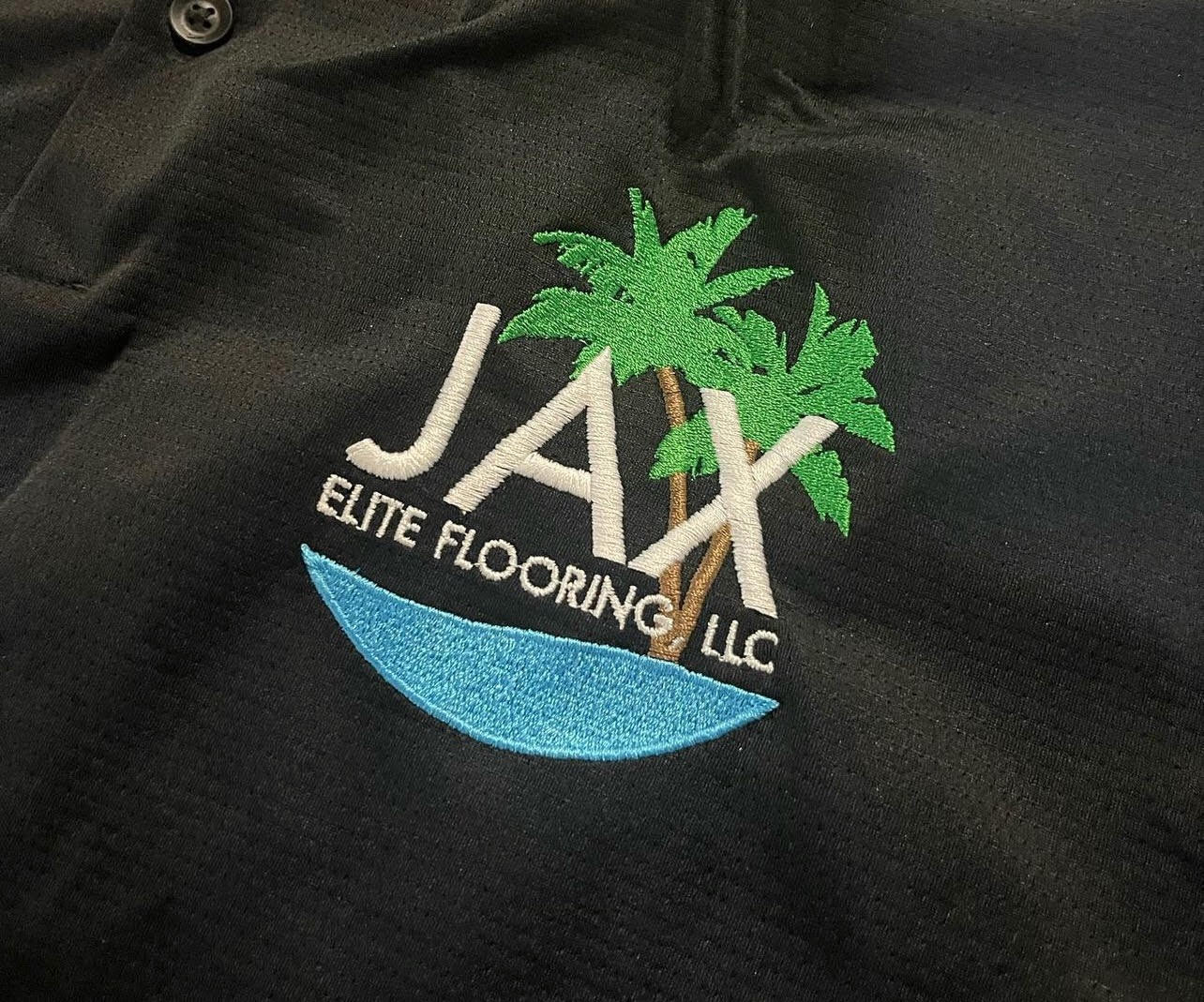 POLOS
Polos with a company logo embroidered on the chest or sleeve are always great for the golf course or the boardroom! We can pull from top brands like Nike, Under Armour, Travis Mathew, or OGIO to name a few with more cost effective options coming from brands such as Sport Tek, Port and Co., and Port Authority.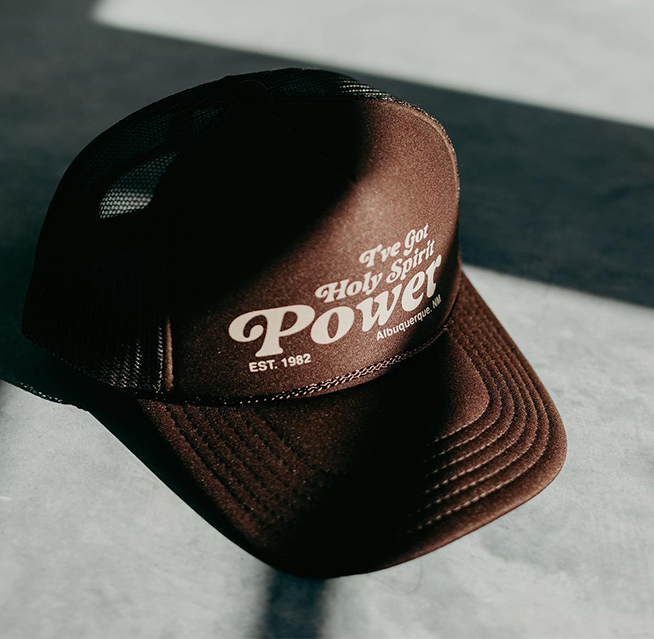 HATS AND BEANIES
Hats and beanies are more popular than ever these days and our options for application continue to expand. You can apply embroidered or leather patches to a Richardson 112 to shield your dome from the harsh Texas sun or have a sewn tag with your logo put on a comfy beanie from Atlantis Headwear for hitting the slopes on winter break. We also offer flat embroidery, puff embroidery, and rubber pvc patches. Everyone has a preference when it comes to headgear so we source from all over to meet the need. Some of our go to brands include NewEra, 47′ Brand, Richardson Cap, Pacific Headwear, Blvnk Headwear, Atonal Cap, and OTTO Cap for foam truckers. RIZN Ink's professional design team can prop up mock options to choose from with your branding large and loud up front, or we can apply logos in subtle ways to keep the look clean and professional.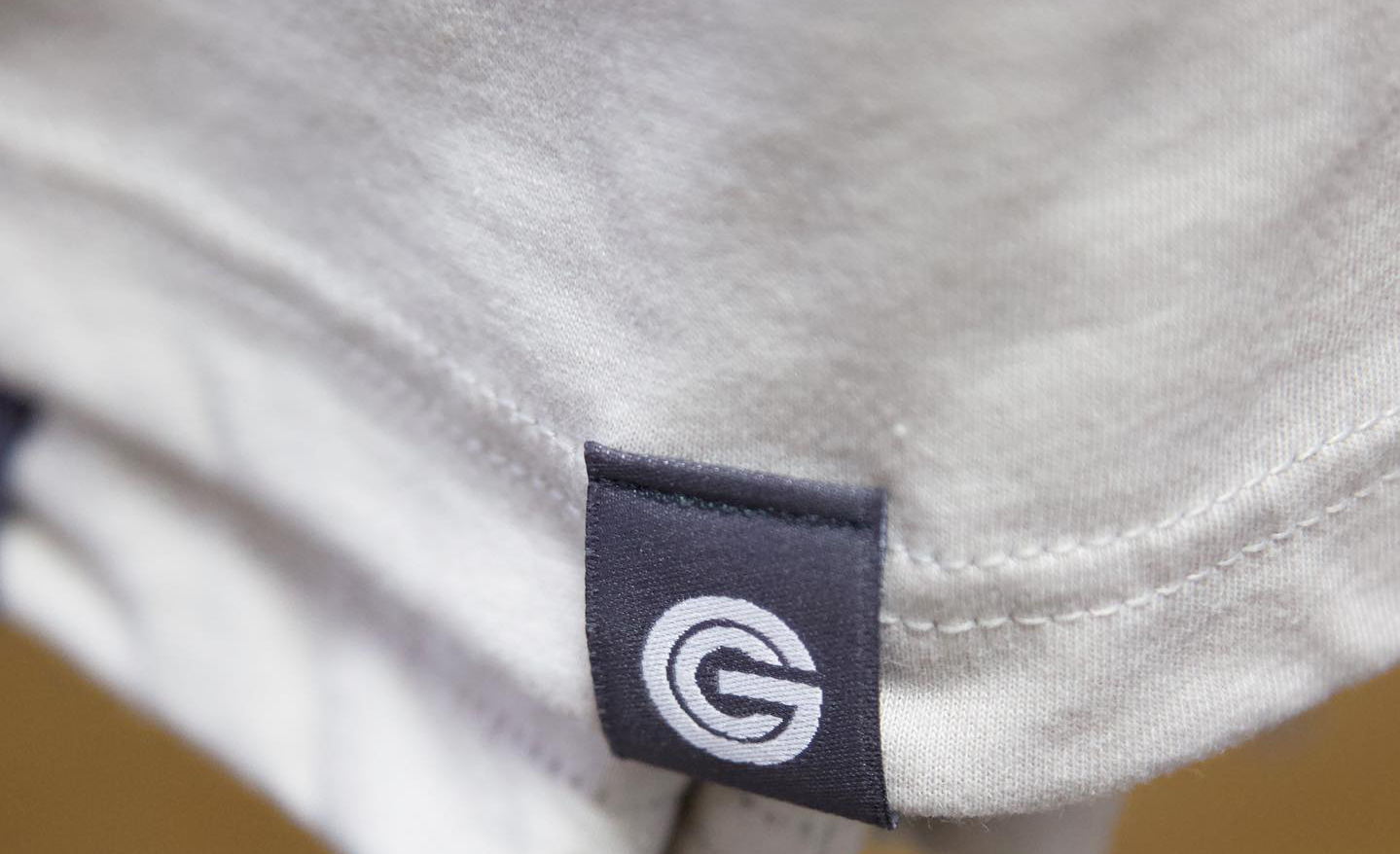 HEM TAGS
Looking for a subtle way to show off your brand and give it even more of a retail-ready look? Custom sewn hem tags for bottom seam or sleeve, and square jock tags for an old-school look on college sweatshirts are great additions to consider.
HANG TAGS
Want to sell your custom-made T-shirts with all of the add-ons ready to go for you? No problem! Our team can create custom hang-tags with barcodes and retail prices to be applied so that items land ready to ship out to your buyers.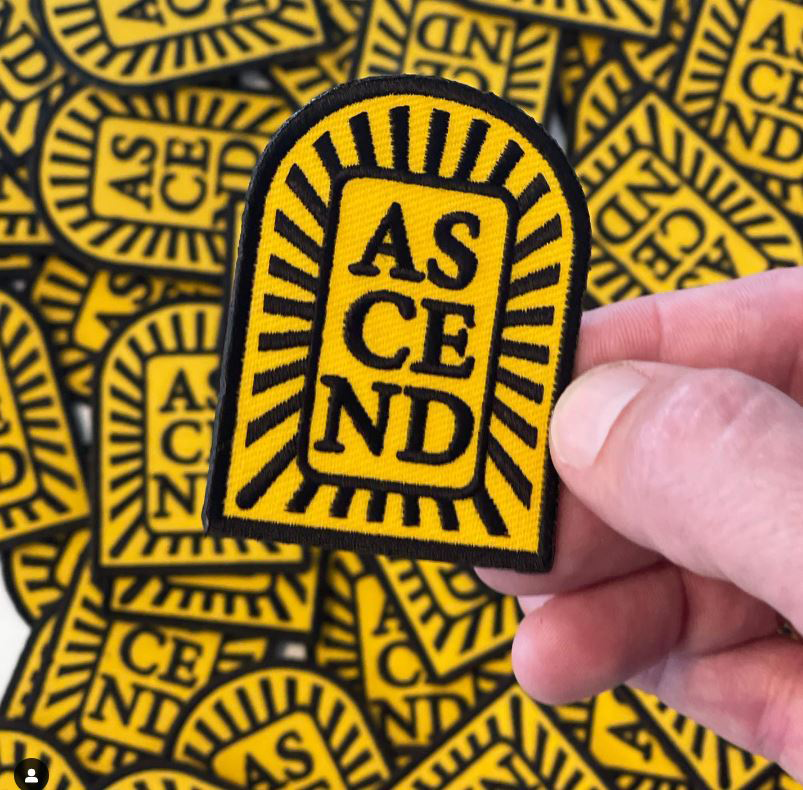 PATCHES
Make your brand stand out by stitching a custom patch onto your apparel. Custom patches are great for jackets as well as mechanic shirts and button-ups from Dickies for long days at the brewery.
---
QUALITY THAT LASTS
No matter the type of apparel you choose to run with to show off your brand, RIZN Ink will transform any standard item into a living work of art. We use your brand's story to design a piece of custom apparel that sparks conversations and increases awareness, while holding up over time as a go to item in your wardrobe. Contact us today to start building your brand through original garment creation!